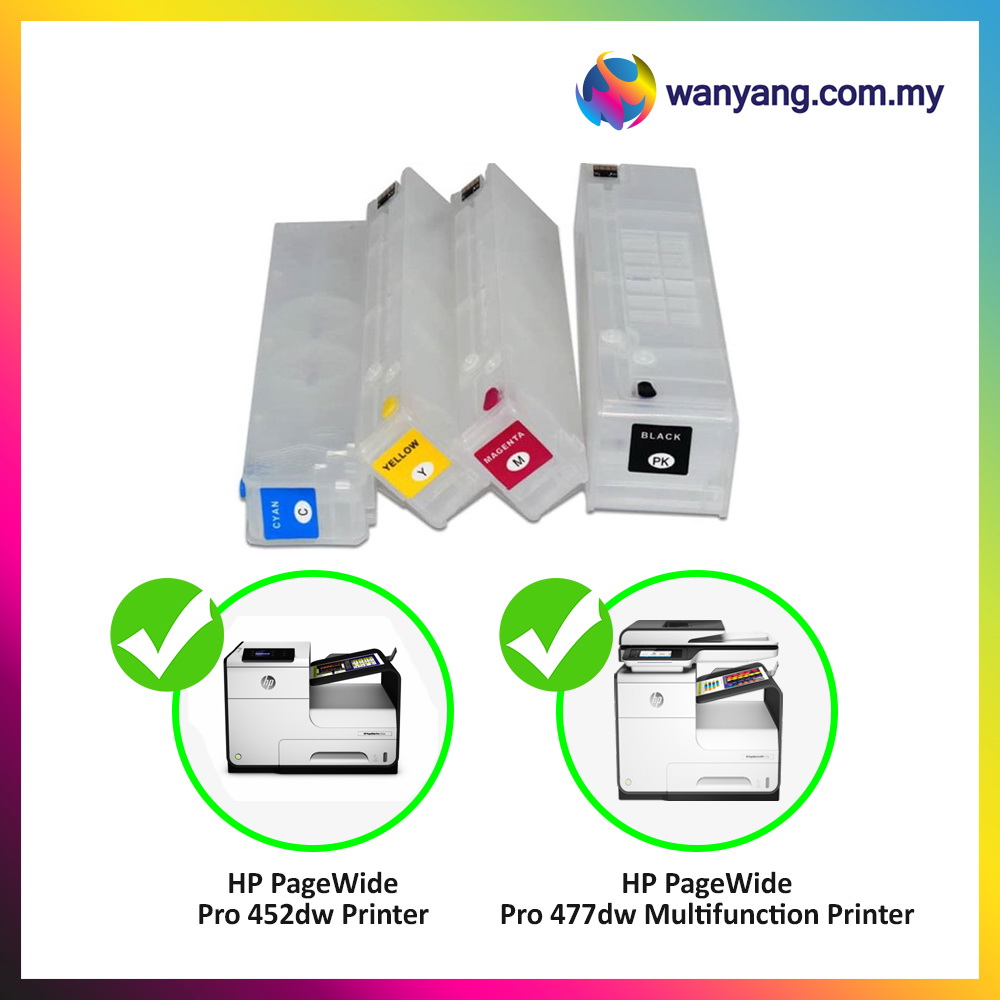 HP975  Refillable inkjet Cartridges  ( 1 set C/M/Y/K )
➡ It adopts No-sponge structure to avoid damaging the printer head because of cartridge aging.
➡Environmentally friendly: Go through HSF test, safe and no pollution to the environment.
➡Import equipment, and use quality imported PP material, ultrasonic wave welding.anti-corrosion can hold solvent inks etc.
➡Low cost:Transparent refillable ink cartridges,could be used repeatedly,And have special pigment or dye inks,save printing cost a lot then to use original ink cartirdge.
➡Stability: injection moulding, no air leaks,no ink leaks ,no shape changes ,stable quality.
FOR MORE INFORMATION, PLS ☎WHATSAPP 012-4218448 Email📩 : kbooi@wanyang.com.my